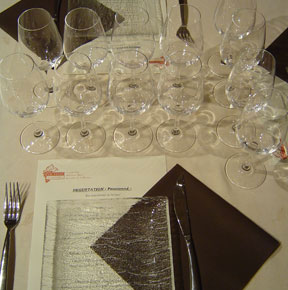 Our wide-ranging program has something for everyone, from wine "beginners" to connoisseurs.
It features a number of themed events, with new themes added regularly
These informal tastings are held in our vaulted cellar, where we taste, analyse and comment on each wine – region, varietal, characteristics and flavour profile. We serve our wine generously and select the food to perfectly accompany the wine.
Here is an overview of the options we offer, you can download recent tasting menus by clicking on the PDF links.