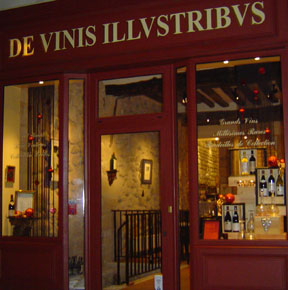 De Vinis Illustribus opened its current shop in 2004 in the bustling Latin Quarter, between the Notre Dame Cathedral and the Pantheon. The shop itself has a history for wine lovers that dates back to the 1930s. It was in this very spot that the renowned wine merchant Jean-Baptiste Besse plied his trade for more than 50 years.Among others, Hemingway was a regular visitor to the shop.
The shop includes a two-level 17th century cellar, accessible by a beautiful stone staircase–visible from the street-the perfect setting for wine browsing!
Our collection of old vintage wines dating back over a century are lovingly stocked in our cellars, which also host our wine tastings.