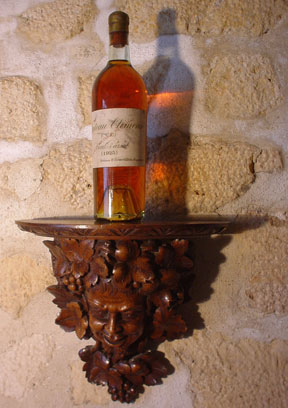 Since it opened in 1994, De Vinis Illustribus has become one of the top names in fine wine circles and is often featured in the media. It is especially known for its exceptional selection of rare and old vintages.
Its international clientele is made up of discerning wine lovers and collectors in search of rare and exclusive vintages.
We believe choosing a wine should be as pleasant an experience as drinking it and we are always happy to offer expert advice on the perfect wine to go with a special dish, recommend a vintage for a birthday or anniversary, suggest a wine gift idea or organize a corporate wine tasting event.
Whether it's over the phone or online, we always strive to provide our clients with clear, objective descriptions of the wines in our catalogue.
When it comes to wine, expertise is the surest way to a truly palate-pleasing experience.
Our name is a play on words of a 1779 Latin manual "De Viris Illustribus Urbis Romae" by Abbot Lhomond which means "about famous Romans". We turned it into DE VINIs ILLUSTRIBUS which means "about famous wines"