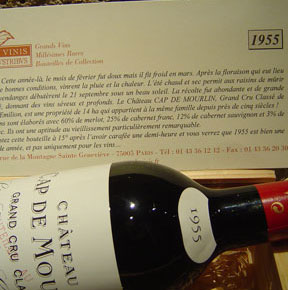 Each De Vinis Illustribus anniversary vintage is presented in a wooden box complete with a description of the quality of the vintage, the history of the chateau and tasting tips – a gift to savour and remember.
The wines that were stored in bad conditions are banned from our catalogue, which guarantees you quality in every bottle.
Use our search engine to find the vintage you're looking for.